By mark on Dec 22, 2009 | In News, Background | Send feedback »
a couple more oldies. First the original Pansy, now lying at the bottom of loch ness: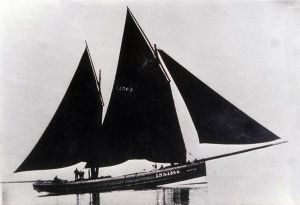 Built for an owned by the same family as original owned our pansy. A big Zulu under full sail
and another whitehills one, Pansy lying inside lupin in the middle... There may be a lot more to say about Lupin in the coming months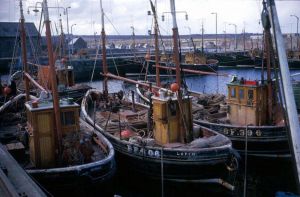 Sometime in the 60's at a guess, Pansy against the wall and another Fifie, Lupin along side. Lupin is currently lying in an industrial estate in lancaster, in very good shape, although bare bones hull and engine, and for sale at a very very low price......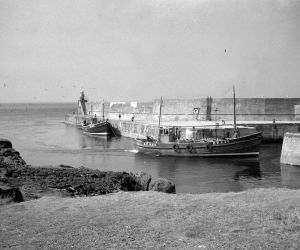 Pansy lying against the wall outside whitehills in the exact same spot we tied up on the
trip back to the tyne
and finally, a wee PDF, that might be of interest, history of the Zulu, Fifie, scaffie and the moray firth herring fishery in general
Feedback awaiting moderation
This post has 1 feedback awaiting moderation...

Comment feed for this post
Leave a comment